Comfile Technology offers two different types of industrial panel PCs:
Windows 7/10 Panel PC for Windows desktop functionality

Windows CE Panel PCs for Embedded applications
Windows 7/10 Panel PC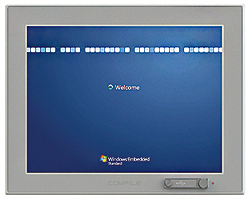 Get Windows desktop functionality in a panel PC.
Comfile Technology's Windows 7/10 Panel PCs feature desktop functionality, yet are designed to withstand the harsh environments typical of industrial applications.
Build applications with Microsoft's Visual Studio in C#, VB.Net, C++ and more using the full .Net Framework.
Windows CE Panel PC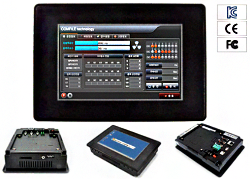 Windows CE panel PCs provide a more affordable alternative to the desktop PCs. Still enough power to make professional user interfaces but in a more compact size.
Use Microsoft's Visual Studio to develop sofware in C#, VB.Net, and more with the .Net Compact Framework.